Take a look inside the Wildlife Center hospital…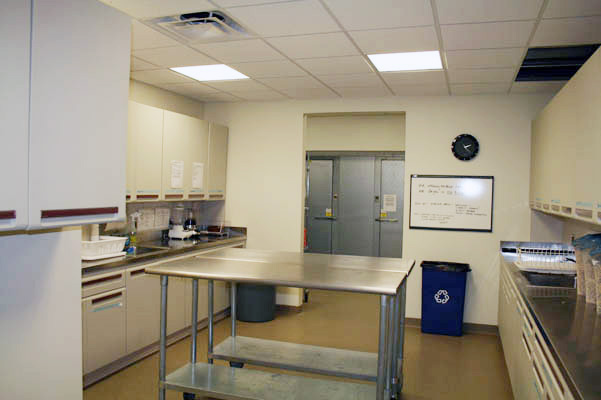 Better care for animals and more education programs
Our new building provides us with updated facilities, more hospital space, and a new public education area. It allows us to provide complete onsite veterinary care for wild animals, including surgeries, radiology, and isolation. The new facility greatly improves our ability to provide emergency care and enables us to quarantine ailing animals more effectively to prevent the spread of disease.
In addition, the new facility will eventually accommodate public areas where members of the community can learn more about local wildlife, and it will allow us to present education programs for small groups. Raising awareness about local species has always been a core part of the Center's mission. Now we will have the opportunity to share even more information and to help ensure that future generations maintain a strong interest in the natural world around us.
Why the public is not permitted to tour the hospital area
Any contact with humans is very stressful for a wild animal, including voices and curious eyes peering into cages. We currently have a room where we can present education programs to small groups of less than twenty people, using live education animals. Eventually our new facility will include an outdoor education space, as well.